Subwoofer Activo, de 250 Watts, diseño de disparo frontal, para clientes que desean un grave poderoso que se disperse de la manera correcta por toda su habitación, pero con buena calidad de audio, en todo momento, con gran diseño y calidad en acabados.


Subwoofer Activo, Avanzada Tecnología YST II y QD Bass
Woofer de 10 Pulgadas de Diámetro.
SI es Magnéticamente Blindado.
Poder de Salida, de 250 Watts
Frecuencia de Respuesta de 20 a 160 Hz
Capacidad de Encendido Automático de 2 secuencias (con alta y Baja Potencia)
Secuencia de apagado Automático, si no tiene señal en 5 minutos.
Control de Fase de Trabajo (Normal / Máxima)
Control de Volumen y Corte de Frecuencia Frontal
Conectividad de Entrada para señal Amplificada.
Dimensiones: An: 38.0 cm, Al: 36.8 cm, 42.0 cm, Peso 18.5 Kg.
Color: Únicamente en Negro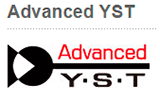 Advanced Yamaha Active Servo Technology (Advanced YST) is a unique system in which the speaker and amplifier work together to cancel out impedance so the speaker unit has a perfectly linear motion. Advanced YST helps to ensure the highest levels of sound pressure and overall performance.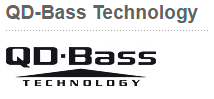 QD-Bass (Quatre Dispersion Bass) technology uses down-firing drivers with square, pyramid-shaped reflective plates to radiate the sound efficiently in four horizontal directions. The reflective plates negate any effects caused by the floor surface and reduce resonance between sound waves reflected from the floor and the unit.
CARACTERISTICAS
• Rango de Frecuencia:
20Hz - 160Hz
• Potencia Dinamica:
250W
• Woofer:
10"
DIMENSIONES
•Altura (mm):
368
•Ancho (mm):
380
• Profundidad (mm):
420
• Peso (Kg):
18,5